A Bit About Dizzi
Let me introduce you to....Dizzi
Rebecca Anne (Becky) Edwards was born in Bristol on 18th of September 1978.
Aged 2 Becky moved to Frome with her parents and attended St. John's Primary School, Oakfield Middle School, and Frome College.
Aged 11 Becky was crowned Frome (junior) Carnival Queen.
A child actress until aged 16.
Becky attended Bath Performing Arts College and at 17 became an eco-warrior and learned to drum whilst saving trees at road protest sites.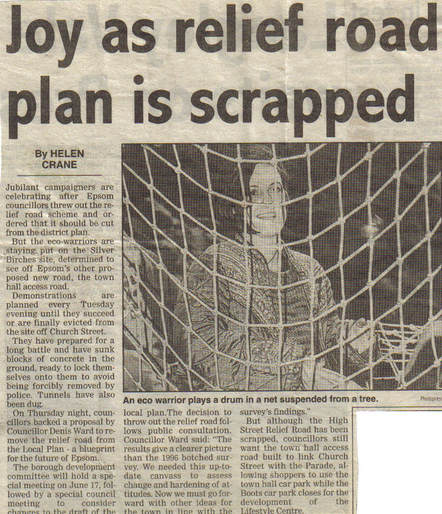 Her outstanding drumming skills soon earned her the name Dizzi Drummer.
Aged 18 Dizzi toured the UK festival circuit and in 2000 moved to London to hit the Clubs as a Female dance percussionist
| | | |
| --- | --- | --- |
| | While in London she discovered the magical melodies of the Hammered Dulcimer and set about the task of teaching herself to play this wonderful instrument. | |
"As a recording artist my musical inspiration was initially solely rhythmic based. Now I have found the Hammered Dulcimer I can introduce melody into my rhythmic world.
I believe it is my purpose to introduce the Hammered Dulcimer and Bass Hammered Dulcimer into dance, pop & rock music, not merely as chill-out instruments but as a funky 46 stringed electric guitar backed by a 17 stringed electric bass." Dizzi D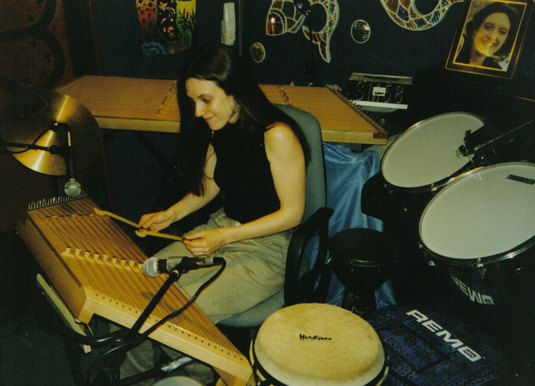 Dizzi returned to Frome to set up her own record company Ezelove Records.
During this time she performed as a Percussionist and Dulcimer player in many types of event from weddings, seminars and clubs to recording sessions for film and radio.

Dizzi has been performing and recording her own music since 1997. She has worked successfully with many genres of music across the spectrum, appearing numerous times at Glastonbury Festival & Edinburgh Fringe.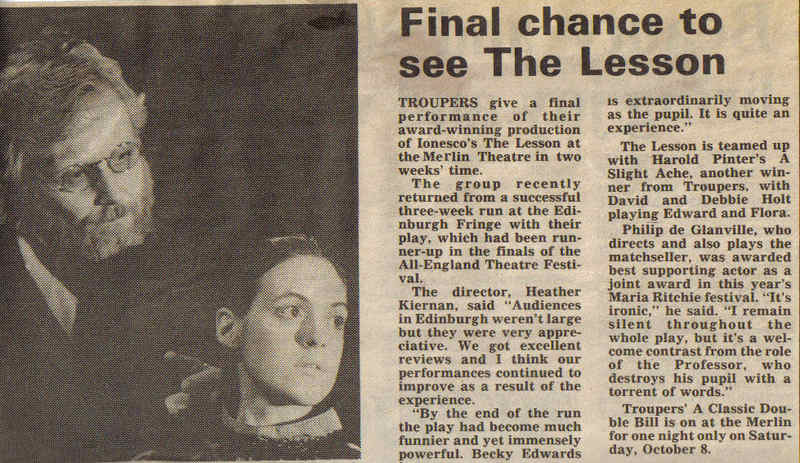 History of Rebecca Anne Edwards "Dizzi"

2009
Began writing her Dulcimer compositions as sheet music to be released in a book.
Uploaded her 80th Dulcimer video to youtube and her most popular performance video hit 165,000 views.
Represented the UK at the World Dulcimer Congress in Mexico

2008
Began selling Hammered Dulcimers on her website.
Started a Youtube Hammered Dulcimer channel www.youtube.com/dizzid11
Its purpose to promote the instrument and provide free teaching videos to help people learn how to play.
Organised summer concert for "The Somerset Dulcimer Orchestra"
Held various workshops and festivals and private events
Performed at 3 weddings, 2 medieval fairs and 1 corporate seminar
Created Two Learn to play dulcimer DVDs
Completed the Album "Dulci Solo" and "Dulcimer Nursery Rhymes"
Began teaching the Hammered Dulcimer at Rode Primary School
Started an after School Dulcimer Club at Keevil primary School
Played the hammered dulcimer in the BBC period drama "Larkrise to Candleford"
Reached the Quarter Finals in the BBCTHREE TV Program Upstaged

2007
Designed and built Dizzi's first Dulcimer website www.dizzi.co.uk, to provide information about her performances and background
Started giving private Hammered Dulcimer lessons
Purchased 6 small beginners Dulcimers to sell to students.
Discovered the Hang steel drum and began learning to play it.
Formed The "Somerset Dulcimer Orchestra" (community music club)
Submitted a CD to the House of Lords showing how the hammered dulcimer could be used as a Cultural Ambassador (CD and speech enclosed)

2006
Started Hosting Live Internet acoustic events at Her own Venue "The Batch"
Performed as a Dulcimer player at various Weddings, Costumed events and Seminars.
Released "Hammered Dulcimer Christmas Carols" Album. Perform three Carols live on BBC Radio 2 on Christmas Day

2005
Returned to Frome and set up EZELOVE RECORDS to promote Dulcimer music and Videos
Completed 2nd album "Funky Sunsets" a solely computer based chill out album using samples and loops


2004
Completed 1st 11-track album "Ezelove Communications" written, performed and recorded as a "One Woman Project" using Percussion, Hammered Dulcimer, Penny Whistle, Vocals and recorded with modern digital technology.

2003
Performed on Monday nights (Live Night) as resident hand-drummer at The Kabaret Club in Soho London. Regular performances at Boujis and Rouge working with many diverse musicians including Nizlopi, Lazenby, Jem and Peyton. (These are private clubs where the various record labels 'try out' new acts). Performed at Pacha and El-Divino, in Ibiza with Peyton for his Single "Higher Place" released by Hed Kandi.
Completed a 1-year course at Lewisham Institute of Music Technology: Foundation in Music Technology. Producing and Recording Computer Generated Music.

2002
Appeared in 'Chained' a reality TV show screened by E4
Completed a 1-year course at Lewisham Institute of Music Technology: Foundation in Sound Engineering. Producing and Recording Live Music

2001
Trained as a Jewellery technician by acclaimed designer Rainbow Hart making Swarovski Crystal necklaces for celebrities and worked on designs that were worn by artists at the Mobo and Brit Awards.
Discovered the Hammered Dulcimer and began learning to play it.

2000
Moved to London and began drumming each week with various DJ's at The Drome, London Bridge (underground dance club). A tour followed with appearances at Heaven, Open, The Talk of London, and Tyson Street Studios.
Recorded with Award Winning Russian Dance Producer 'Inner Voice' providing live organic hand-drum samples for World Trance Music.
Recorded with world music and percussionist specialist James Asher
Lead percussionist at The Globe Theatre and Southwark Cathedral for performances of 'The Southwark Mysteries' written by John Constable.

1999
Trained as a mosaic artist working for Alex Thynne, nephew of Lord Bath. Worked on 18ft Sun Mosaic for the ceiling in the Children's playroom and 24ft Water mosaic on the ceiling in the Children's Sauna room in Lord Bath's Quarters at Longleat House, Somerset.

1998/97/96
Attended Bath College studying Performing Arts
Performed as part of Phenomena, A Giant UV Puppet Show featuring 20 or so Frome teenagers and brought together by The Parachute Theatre Co. based in Frome. Phenomena performed at The Glastonbury Festival on The Main Theatre Stage


1995
Went to live at Fairmile road protest camp, then Newbury Road protest.
Lived in a tree house for 6 months. During this time bought first hand drum and became well known for individual style as a percussionist and soon earned the name Dizzi Drummer.

1992
Played the Pupil in Eugene Ionesco's "The Lesson" came runner up in the English finals of the Best One act Play competition.
Performed "The Lesson" for 3 weeks at "The Theatre Workshop" in The Edinburgh Fringe Festival
Directed my first play "Shell" which won Best Youth Play at "Marie Ritchie" One act play festival

1989
Was chosen to be Frome Carnival Queen from over 300 entries

1988
Came first place in 2 Talent contests reciting poems at Mullion Holiday Park winning a free family holiday

1987
First performance as a professional actress as a rat and a child in Orchard Theatre Company's adaptation of "The Pied Piper"

1984
First performance in a Pantomime at Frome Merlin Theatre as "A Water Baby"

1981
First performance on stage in School play as "A Christmas Elf"

1978
Rebecca Edwards was born in Bristol Frenchay Hospital on the 18th September
Rebecca attended ST. JOHNS PRIMARY SCHOOL, OAKFIELD and FROME COLLEGE, continuing to follow a career in performing arts at BATH COLLEGE